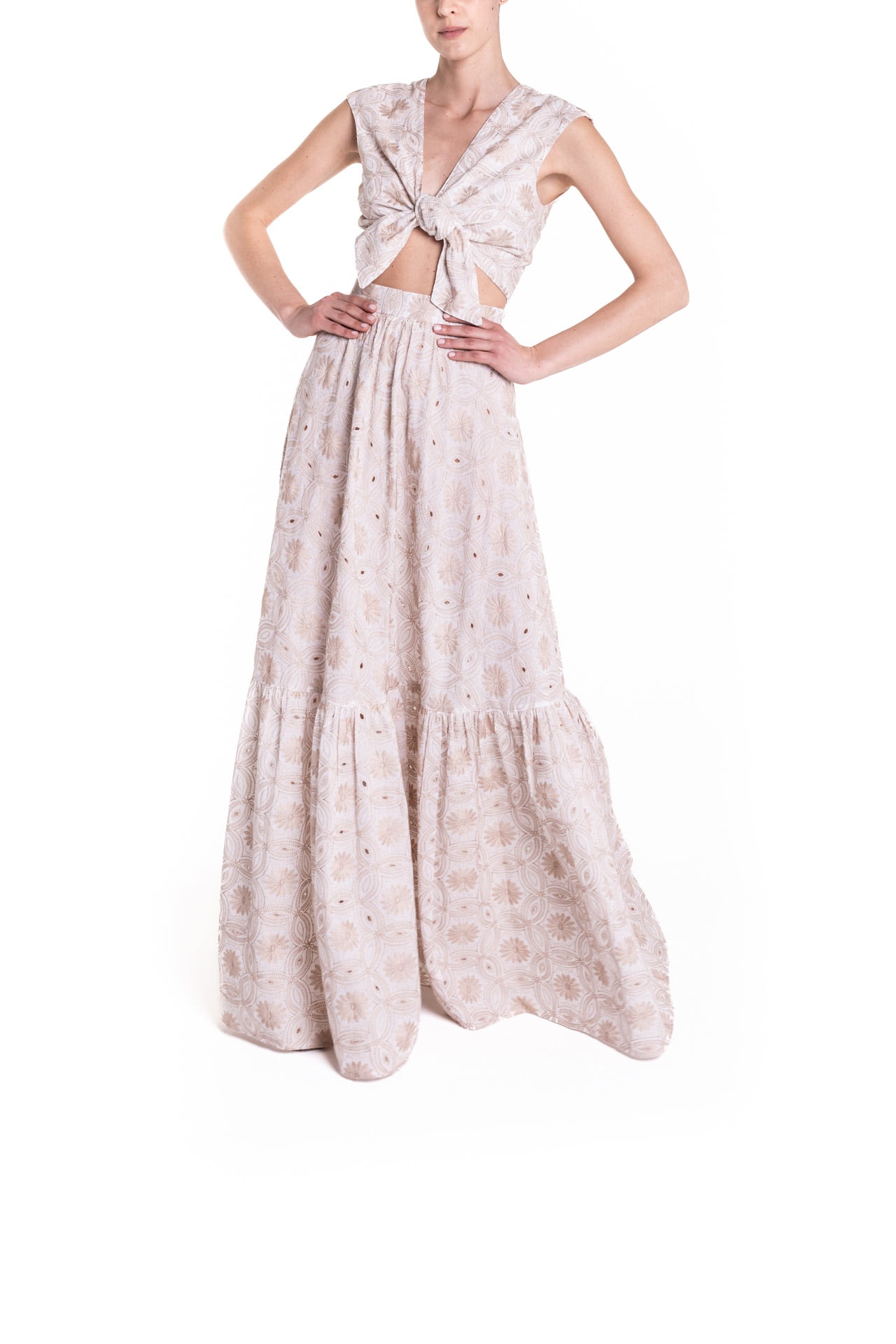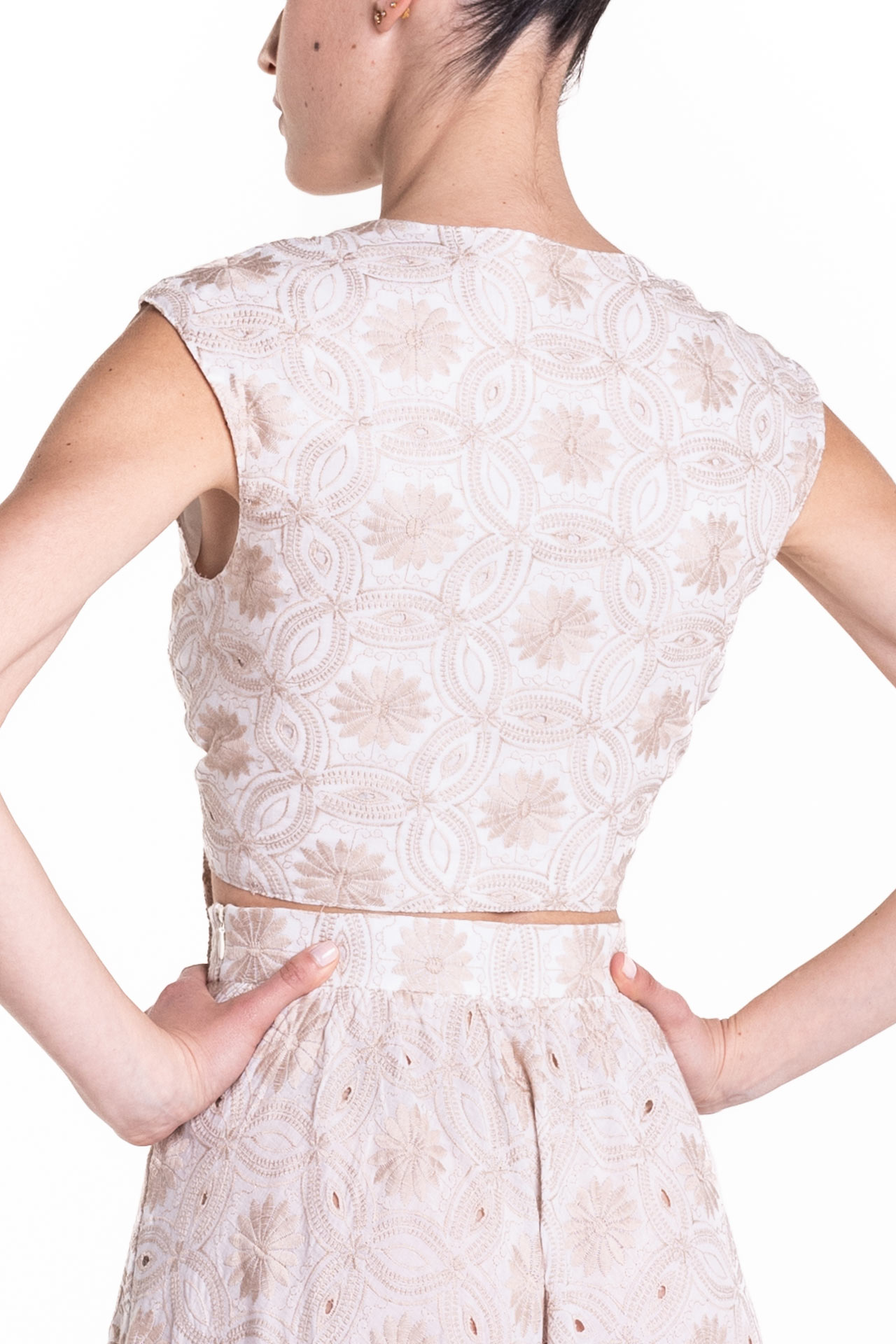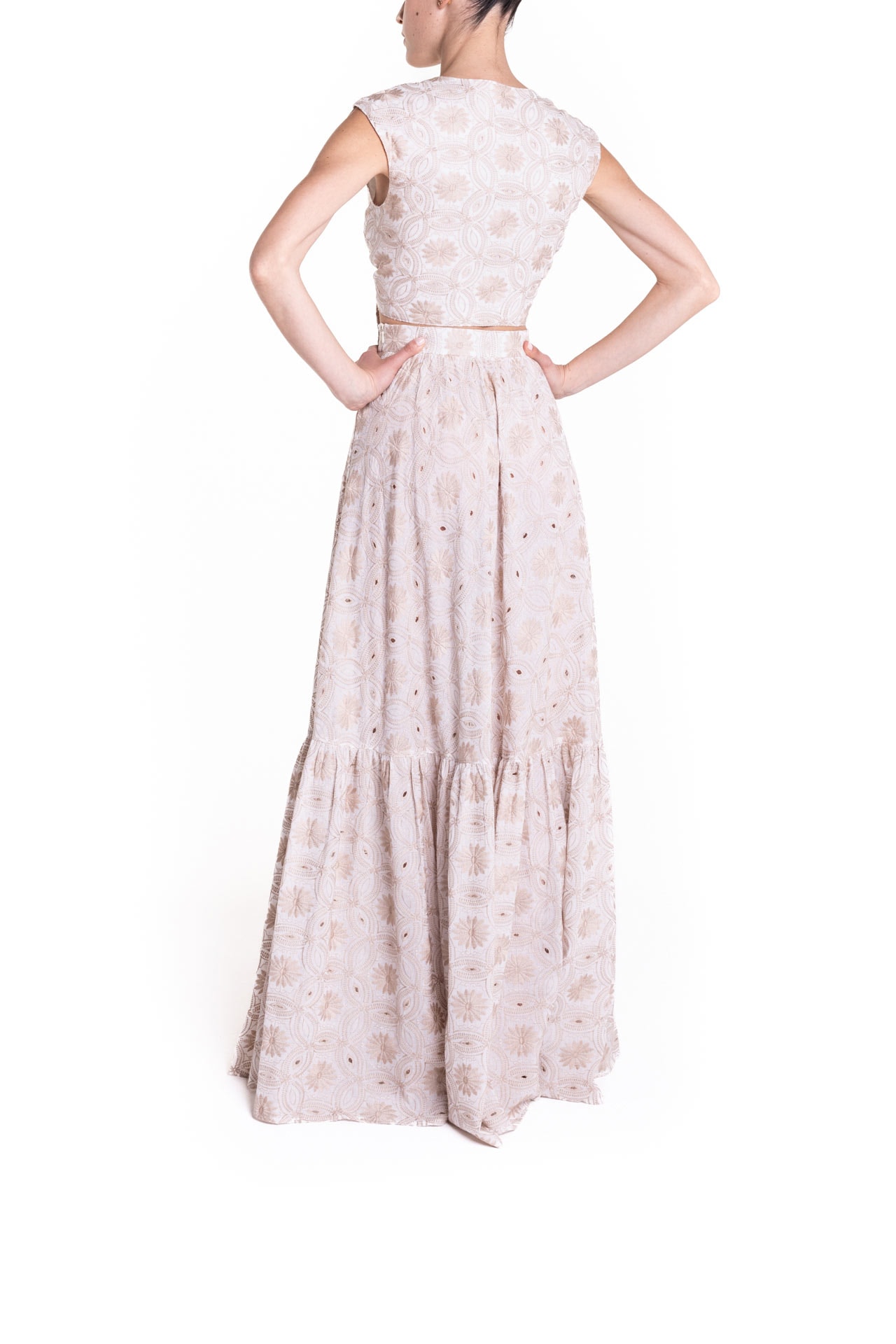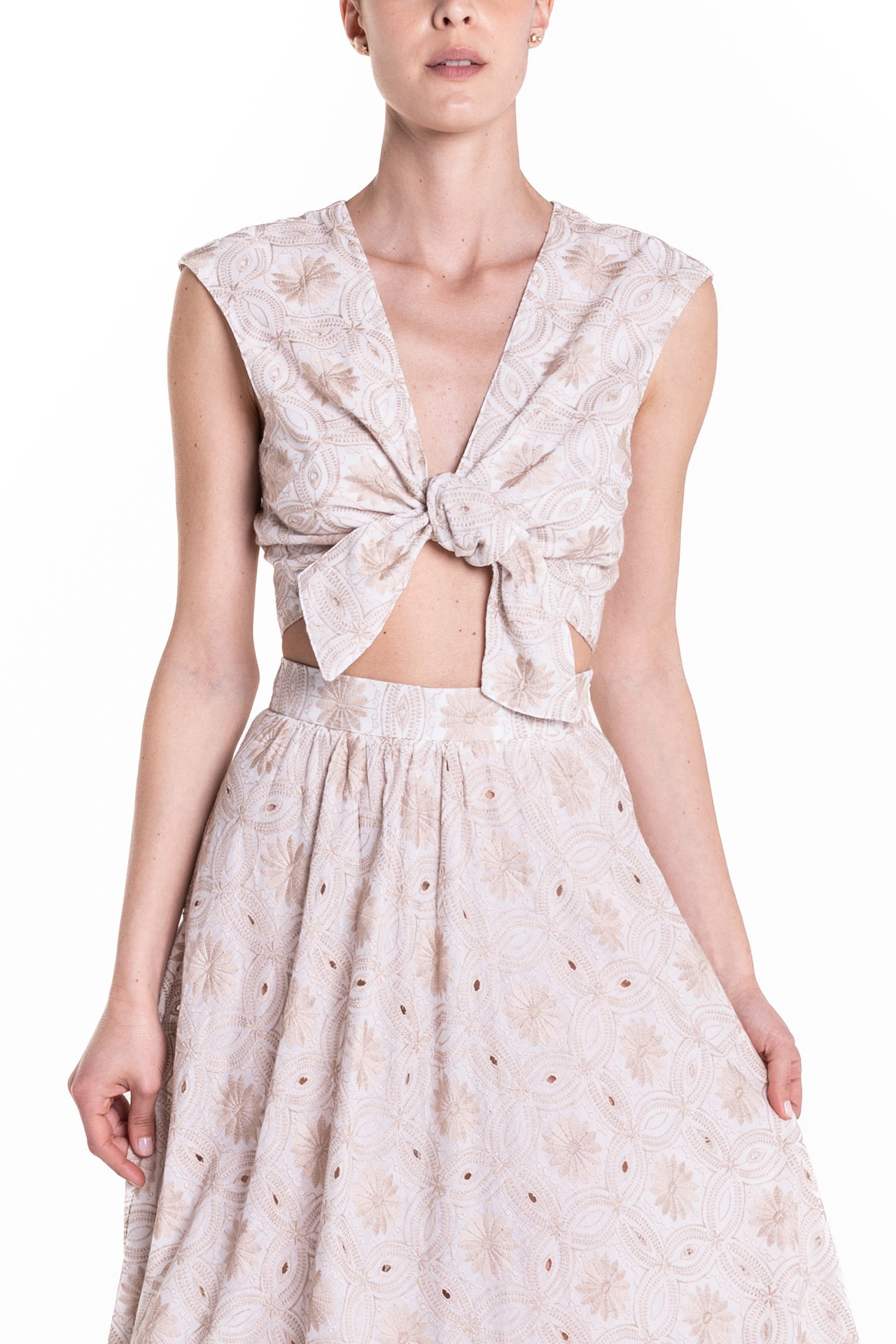 Crossover top with beige front knot
190,00€
A fresh and light femininity with the new models in sangallo cotton. The trousers and skirts to match the tops are perfect for the most beautiful days of the year, enhancing the silhouette. The beige and light blue colors are delicate and designed for any time of the day, for the sea or the city.
A sleeveless V-neck top with an adjustable self tie detail.
Wear it with our skirts or trousers to feel even more special
Embroidered cotton
Tie Front Closure
Lenght 36 cm
100% Cotton
Our model is 175cm tall, and is wearing a size XS-S
Returns and/or size and model changes are not possible for this product as it is from past collections.
Poupine garments are all tailor-made in Italy. Production and shipping take approximately 15 working days.
We do not accept returns on custom orders.
PLEASE NOTE:
We recommend you place your order by december 12th. So you will have plenty of time to wear it, or wrapped and put it under the Christmas tree. Any order placed after such date will not be delivered by Christmas.